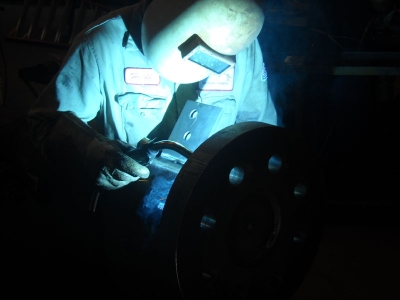 Western Towers is dedicated to providing excellent products to our customers. Our towers, antenna mounts, ladders, platforms, wave-guide ladders, etal, are built here in San Angelo, Texas, where each piece is crafted by skilled employees who build West Texas pride into every item.
Our goal is to deliver to our customers a quality product at a competitive price in a timely manner. Each product receives a thorough "hands on" commitment whether the project is big or small. We also fabricate custom products to fit individual project needs. Many of our most innovative products have been birthed out of great ideas coming from our most valued asset - our customers.
All of our products conform to the latest TIA/EIA 222 standard. Our products have a hot dipped zinc galvanized finish. Powder coating and painting is available upon request.
Thank you for your interest in our company. Please contact us at 1.800.622.6539 with any and all questions.